IPE Wood Decking
We manufacture the quality IPE Wood Decking, and also produce solid wood decking from Merbau,Teak,Iroko,Bangkrai,Balau, Thermal Wood and other wood speices. We have the standard dimensions and also produce customized dimensions of decking.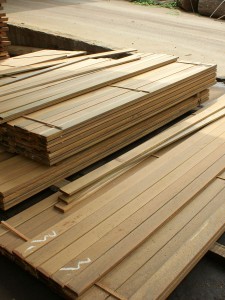 More specification of Ipe Wood Decking
Standard Size:
thickness 19mm,21mm,30mm,
width 90mm,120mm
length 900~6000mm,900mm,1800mm,2100mm,2400mm and up
Mositure Content:KD or AD
Finish: S4S.E4E. R3 Edge
Quality Grade: FAS, Rustic (B Grade)
We import IPE logs from South American directly. We saw the ipe log in our saw mill and plane to different size of IPE wood decking. We can also make other outdoor landscape and garden wood products.